Quilotoa Lagoon
Quilotoa is a water-filled caldera and the most western volcano in the Ecuadorian Andes. The 3-kilometre (2 mi)-wide caldera was formed by the collapse of this dacite volcano.
The lagoon has a greenish color as a result of dissolved minerals. Fumaroles are found on the lake floor and hot springs occur on the eastern flank of the volcano
It's a half-hour hike down from the viewpoint (and 1-2 hour hike back up the 280-meter vertical ascent), and very basic lodging down in its bowl. Camping is permitted at the bottom of the crater.
The village of Quilotoa and the associated crater is also a popular destination within the Quilotoa Loop and is a common starting point for the Quilotoa Traverse, a multi-day village to village hiking route.
(information from wikipedia)
How to get here, from Quinta Los Duendes, check out our local map with information, click here
Boliche NP,Cotopaxi NP, Latacunga,Quilotoa, Saquisili Market, Tilipulo, Zumbahua, Cunuyacu,
Cañón del Río Toachi, a viewpoint close to Quilotoa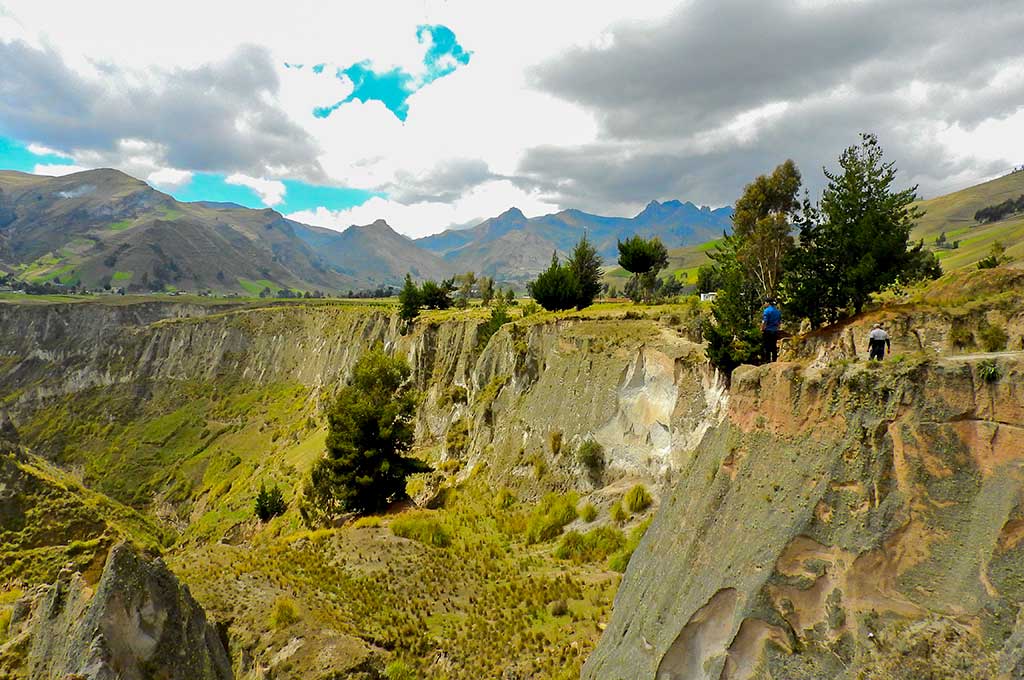 Cañón del Río Toachi, a vewpoint close to Quilotoa.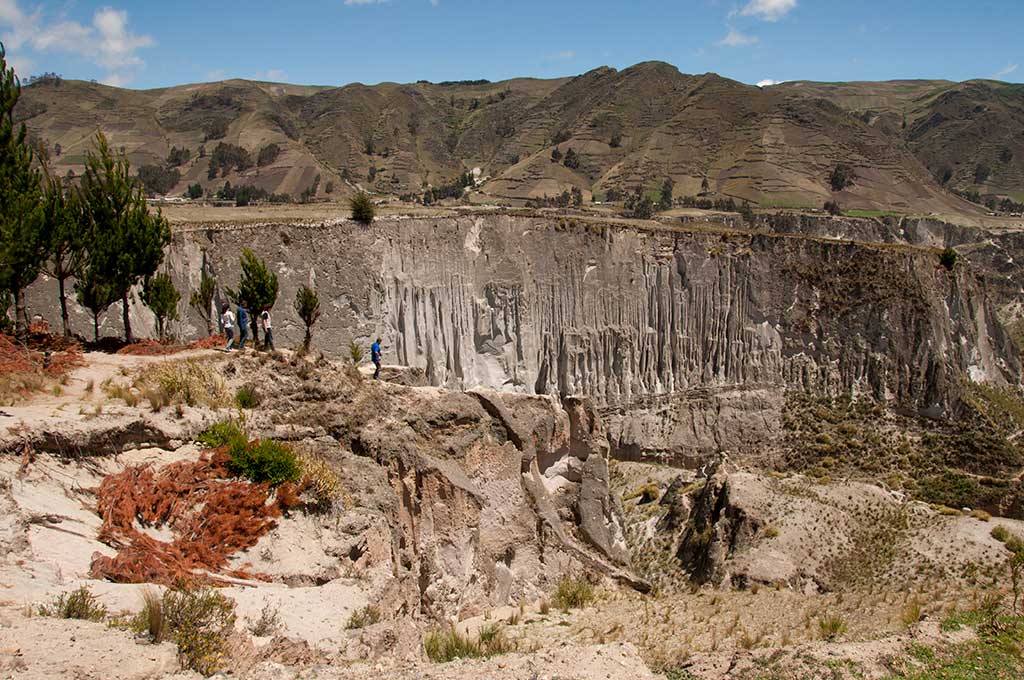 Hiking down to the Lagoon.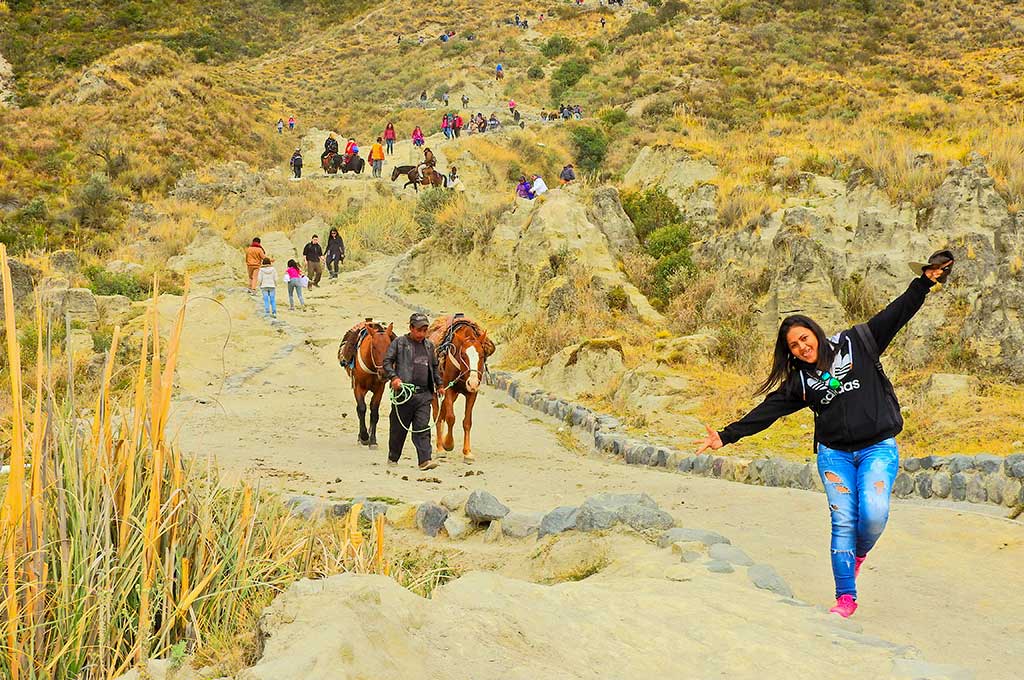 View from the top and path down to the water.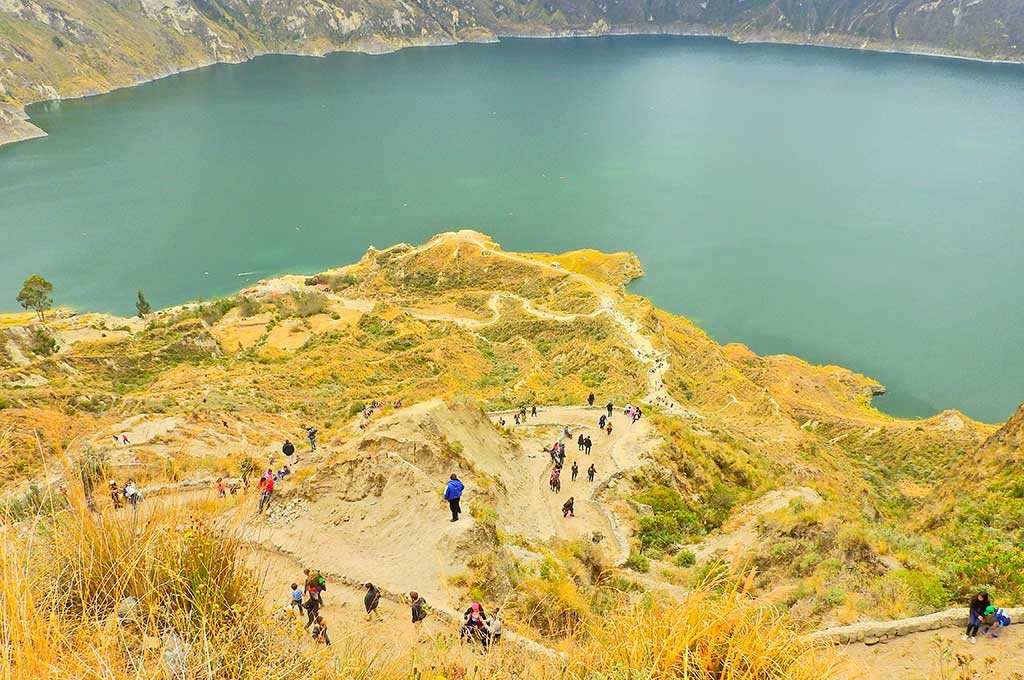 Start of the hike down to the lake.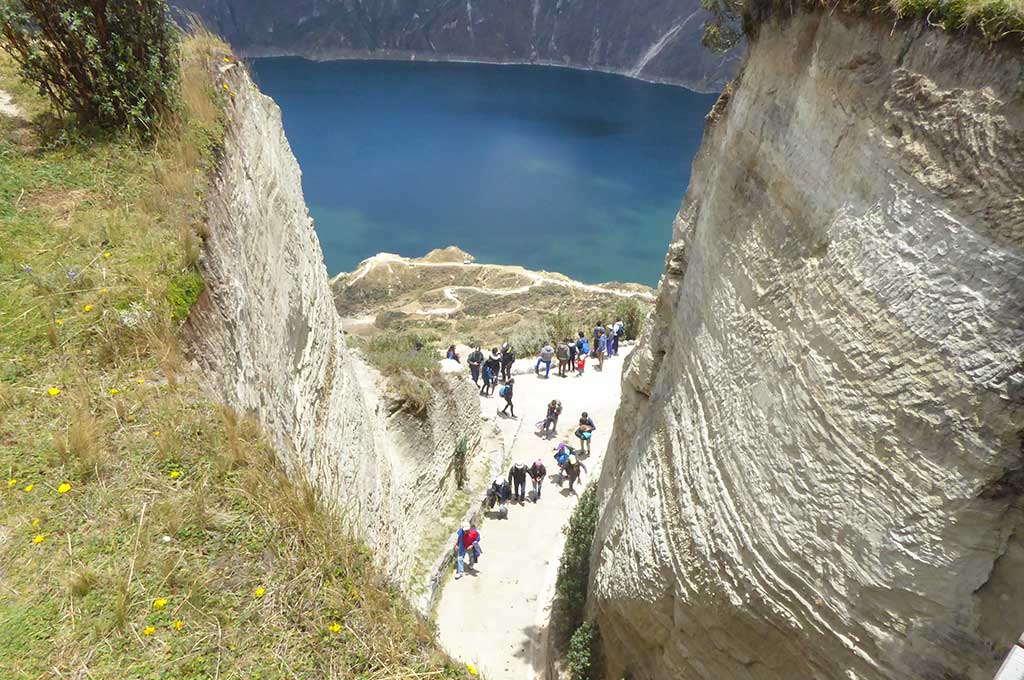 Horses are available for the challenging hike back up.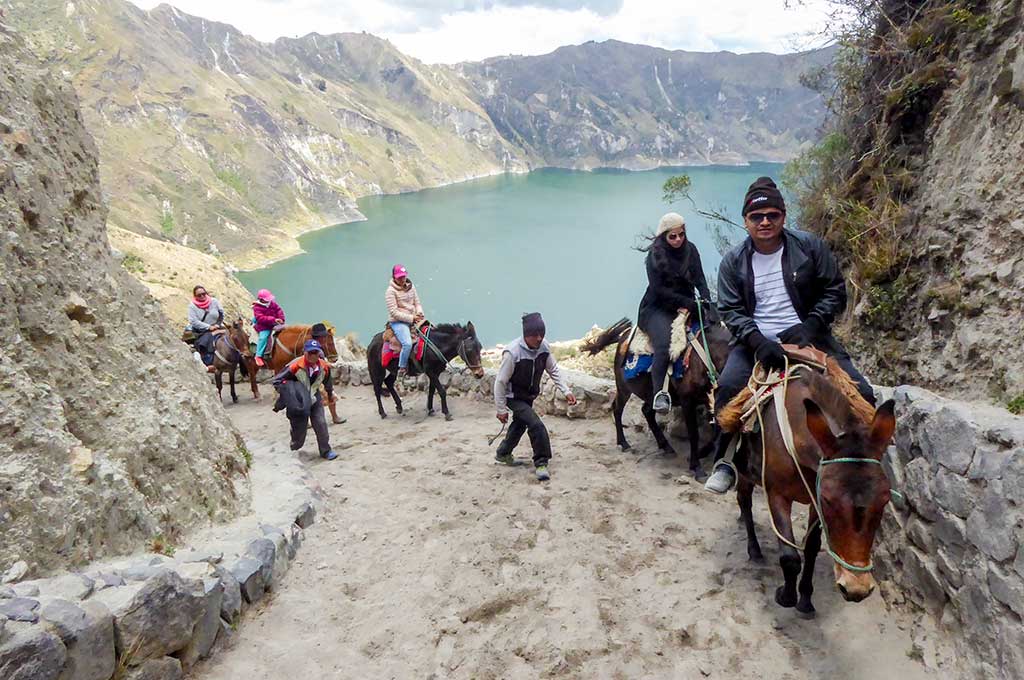 View of the lagoon from the crater edge.